Marine Exhibition
Last Friday, June 11th, was a fun-packed day for us in collaboration with our partner Inspire in their programme STAR25. A marine project exhibition was launched at their site in Marsascala. Not only that, but the programme was also celebrating their 8th anniversary along with us. STAR25 programme aims to provide a therapeutic environment for individuals with profound multiple learning disabilities.
STAR25 in partnership with 360°Blue worked on an initiative that focused on Malta's seas, raising awareness in our community to preserve the marine environment. Four different groups worked for the past few weeks to make this happen. The topics covered in the event include Marine ecosystem – Biodiversity and Habitats, Climate change and its impact on marine environment, Sustainable use of Marine resources. Beautiful art made by their talented service-users and happy smiles all around!
Group 1: Marine ecosystem – Biodiversity & Habitats
Biodiversity is the variety forms of life in the earth at all levels, from genes to ecosystems. Additionally, the habitat is the natural home or environment of all animals and plants. In this sense, the Group 1 created a craft of marine ecosystem labelled different species who live in sea.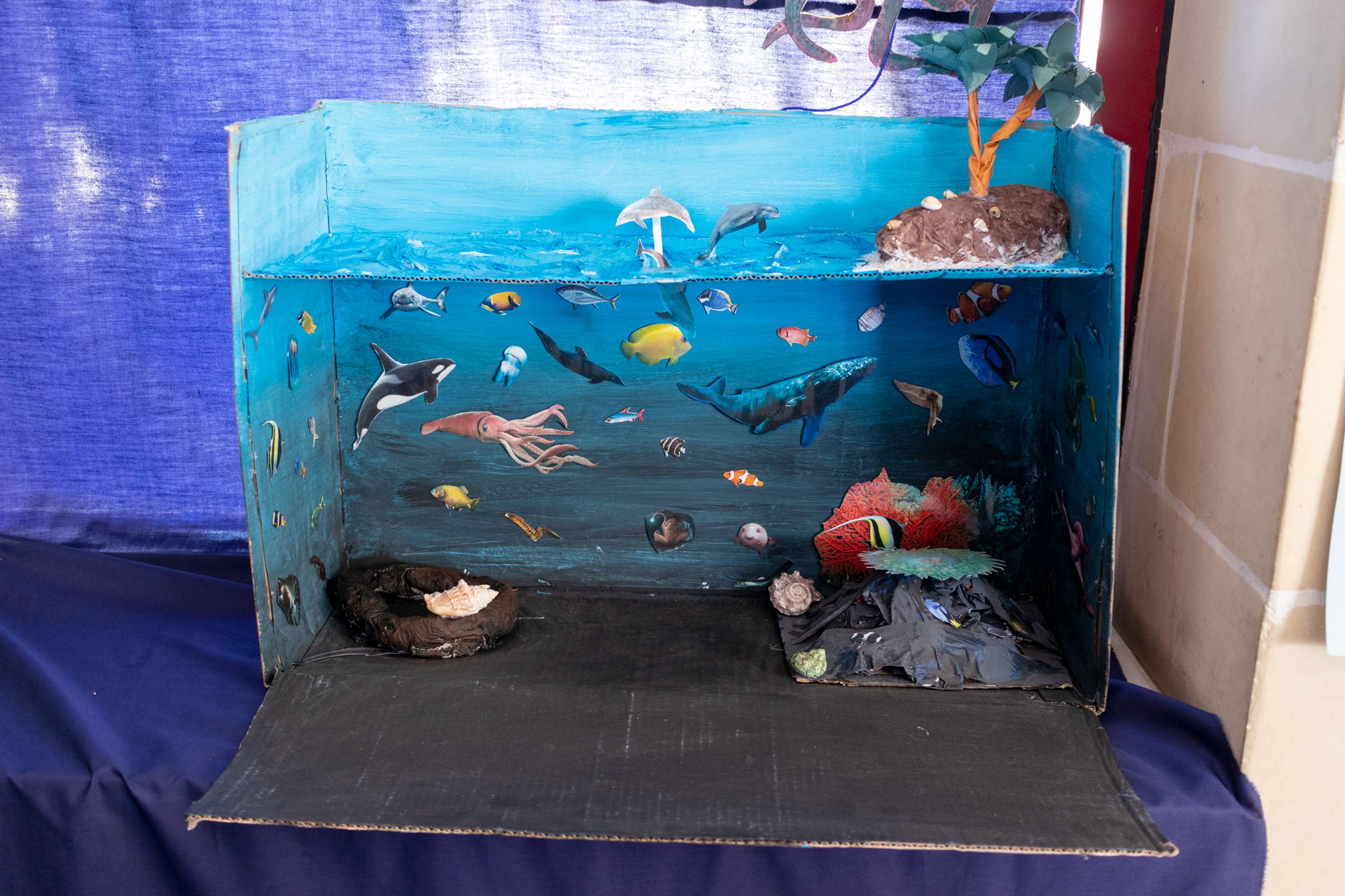 Group 2: Climate change & its impact on marine environment
Climate change is when there is a big difference in normal climate patterns over a long amount of time. Often it refers specifically to the rise in temperature. The current increase in global temperature of 0.7C since pre-industrial times is disrupting life in the oceans, from the tropics to the poles. This includes phenomena like coral bleaching, and the rise in sea level. The Group 2 reproduced craft art about sea level rising and coral bleaching.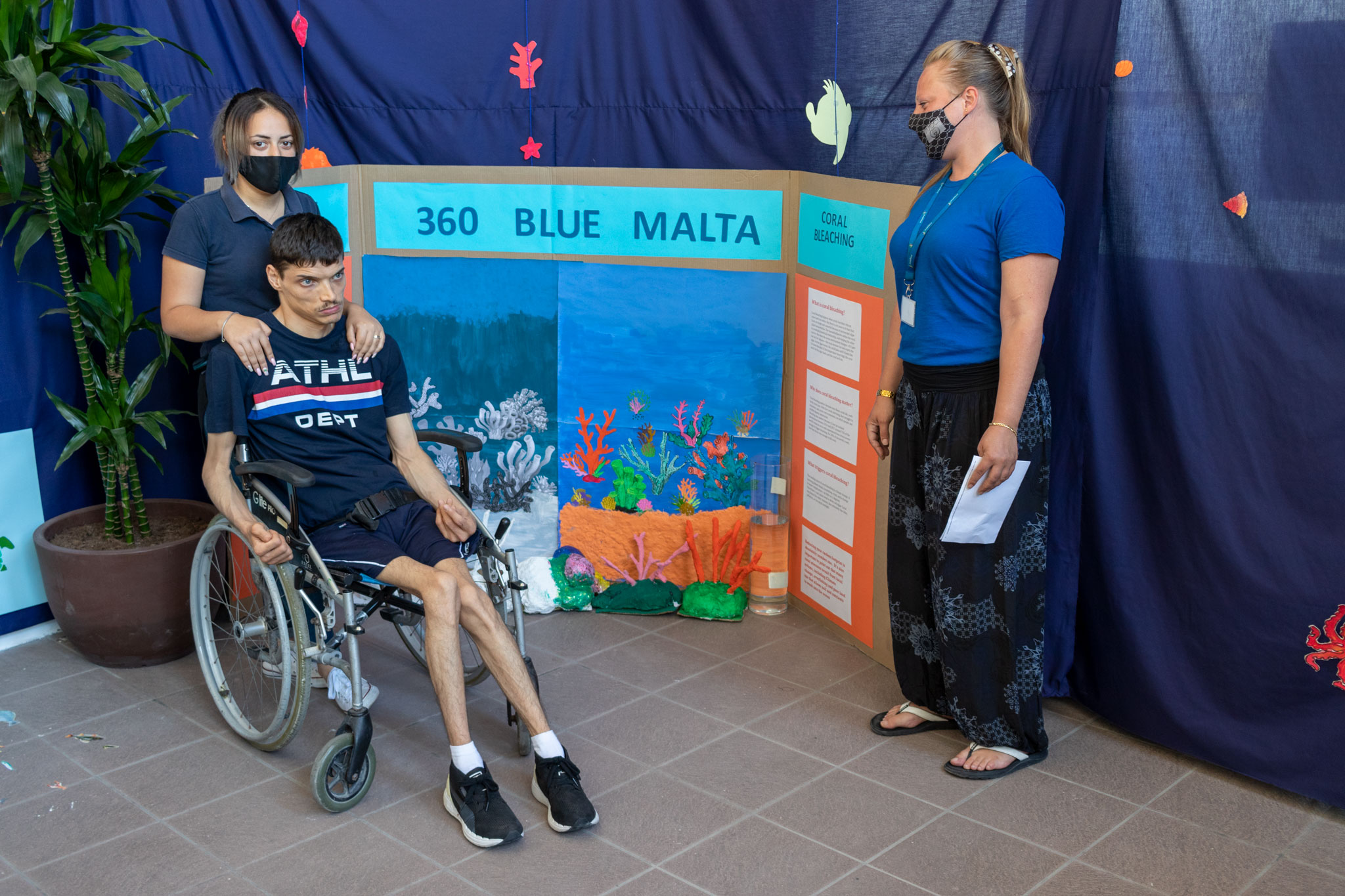 Group 3: Sustainable use of Marine resources
Marine resources are the physical and biological entities found in sea and oceans that are beneficial to man, including biological diversity, fish and seafood supplies, oil and gas, minerals, sand and gravel, renewable energy resources and unique ecosystems like coral reefs. The resources can be preserved by conserving water, having marine reserves, limiting pollution, protecting areas, and strict catch limits. In this regard Group 3 made an interesting 3D poster to explain different ways how people can act sustainably to protect them.
Group 4: Water Pollution & Recycling
Water pollution is defined as the groundwater of toxic chemicals or biological agents that exceed what is naturally found in the water that may pose a threat to the environment and human health. One way we can keep marine life sustainable is by avoiding polluting the water and disposing waste properly. The Group 4 demonstrated how water can be polluted and materials that may be found in the sea which can be very damaging the marine life.
In conclusion, this initiative had in mind a single point, raise awareness between our community to protect the environment and preserve our green resources for the next generation.